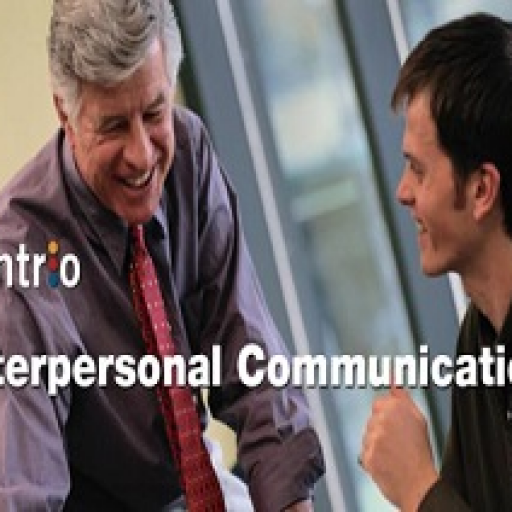 $0.00
Interpersonal Communication Skills
OpenSesame
Strengthen your everyday communication style by using a series of simple tips and techniques that will improve your verbal and non-verbal interactions. In this course, you'll complete a short self-assessment to determine your current communication style and receive tips on the specific areas that need improvement. Then, you'll learn about the 7 key steps in the communication process and gain tips on how to enhance each part of the process. You'll also learn about the most common workplace communication scenarios, as well as the most common barriers to communication, so that you can clarify and enhance your message in each situation.
This 45-minute course includes short scenarios and exercises to clearly illustrate the learning concepts. Short quizzes and a final test allow you to conveniently review and evaluate your understanding of the material.
Suggested Use:
PC & Mac System Requirements
• Turn off/disable popup blockers, 3rd Party cookies must be accepted, JavaScript must be enabled, Adobe Reader version 7+, Microsoft Office version 2003 or newer.
Browser Requirements
• Internet Explorer 9+, Google Chrome, Safari 3+, Firefox 3+. OpenSesame recommends using the newest browser versions whenever possible for improved security, performance and support.
• If your organization uses Internet Explorer, you must also add listed websites (where applicable) to trusted sites, make sure "Enable Protected Mode" is unchecked for trusted sites only and disable compatibility view for www.opensesame.com.
Hardware Requirements
• 256 Mb RAM minimum, a computer with speakers or headphones, internet bandwidth: 512 kb/s+ recommended, computer processor: 450 MHz minimum, graphics card and high-resolution monitor supporting SVGA and screen resolution of 1024x768 or larger.
Mobile-Ready Testing Recommendations
• If you are planning for learners to access courses on a mobile device such as a tablet or smartphone, be sure to consider factors such as device screen size, device versions, operating system, mobile browser, LMS, etc., which will impact the learner's experience. It is highly recommended that you thoroughly test all courses using these devices to ensure compatibility and optimize the learner experience.
• Turn off/disable popup blockers
Firewall: Allow content from these websites
• https://*.opensesame.com
• http://synassets.s3.amazonaws.com
Learning Objectives:
Effectively convey ideas
Deal with criticism
Avoid misunderstandings
Minimize arguments
Show More